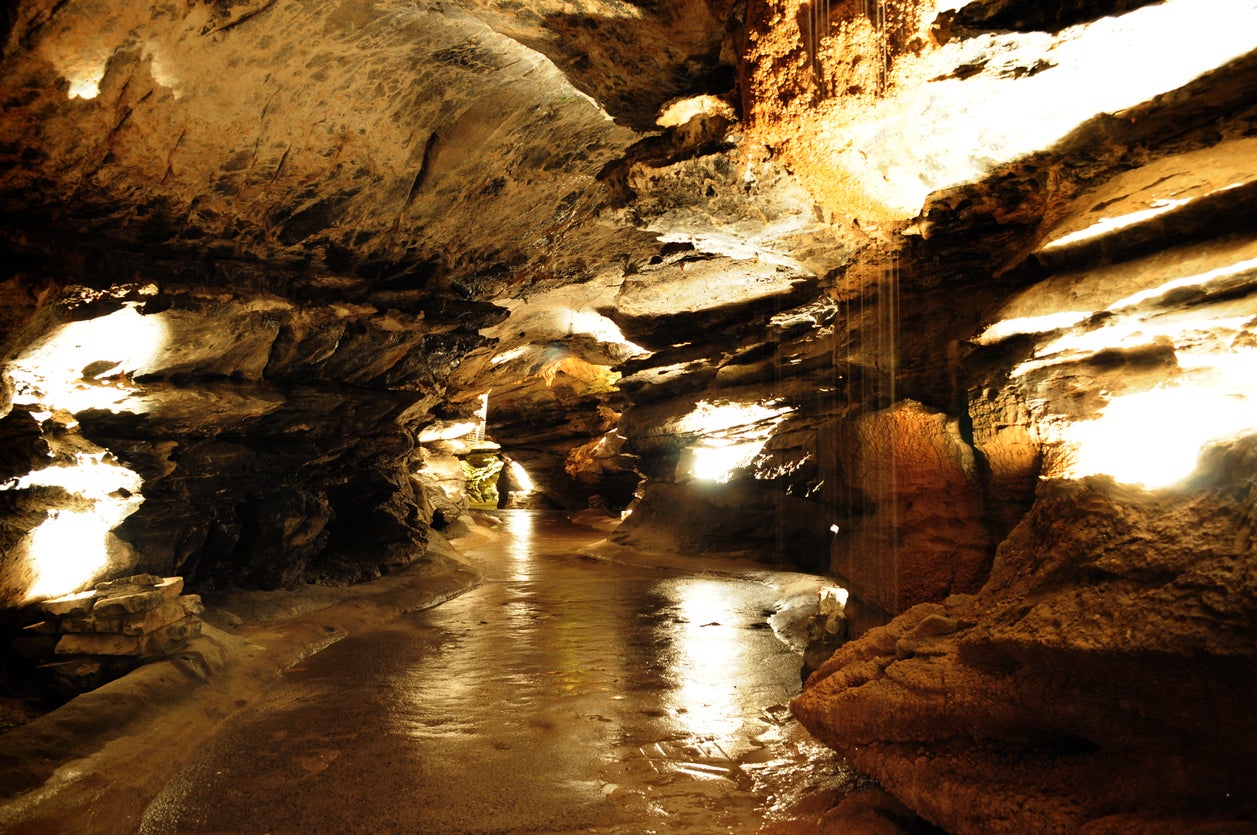 A popular tourist attraction in Wales has seen visitor numbers dwindle because of confusing lockdown rules in the area.
Dan yr Ogof Showcaves, located in Powys in the Brecon Beacons National Park, is not in an area that's currently under lockdown.
But it borders Swansea, which is in lockdown, with people advised not to enter or leave the city without a "reasonable excuse". To add to the confusion, the attraction even has a Swansea postcode.
Ashford Price, the director of the attraction, told WalesOnline: "These lockdowns have affected us massively, we might as well be locked down ourselves.
"We've gone from running a few tours a day to just a few a week. It's not been worth us opening. We're down by about 90 per cent on the same week last year."
Mr Price said that the postcode issue is particularly confusing as many would-be visitors think the attraction is in Swansea rather than part of the Brecon Beacons.
This is compounded by the fact that Wales is set to introduce a ban on travellers from high-risk areas in the rest of the UK, which Mr Price believes will have a knock-on effect on visitor numbers.
The Welsh government is currently planning to introduce regulations that mean people living in areas with high levels of the virus in England, Scotland and Northern Ireland will not be able to travel to the country from 6pm on Friday.
In a statement issued on Wednesday, first minister Mark Drakeford said: "Evidence from public health professionals suggests coronavirus is moving from east to west across the UK and across Wales.
"As a general rule, it is concentrating in urban areas and then spreading to more sparsely populated areas as a result of people travelling."
He continued: "Much of Wales is now subject to local restriction measures because levels of the virus have risen and people in those areas are not able to travel beyond their county boundary without a reasonable excuse. This is designed to prevent the spread of infection within Wales and to other areas of the UK.
"We are preparing to take this action to prevent people who live in areas where there are higher Covid infection rates across the UK from travelling to Wales and bringing the virus with them".